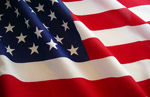 Military Discount Click Here
Critter-Cages.com your one stop shop for all your critter's housing needs. We stock a wide selection of supplies and equipment for Rabbits, Guinea Pigs, Hamsters, Mice, Rats, Ferrets, Chinchillas, Chickens, and other Small Critters.

Our selection includes Chicken Barns, Chicken Coops, and Chicken Yards for the Urban Poultry Keeper. A full line of Rodent Breeder Cages, Rabbit Hutches, Guinea Pig Cages and Terrariums for your Cold Blooded Buddies round out our selection. We also stock everything from a small Mouse House to rolls of Wire Mesh.

We know your Critters will love our selection of quality products and you will LOVE our LOW prices!